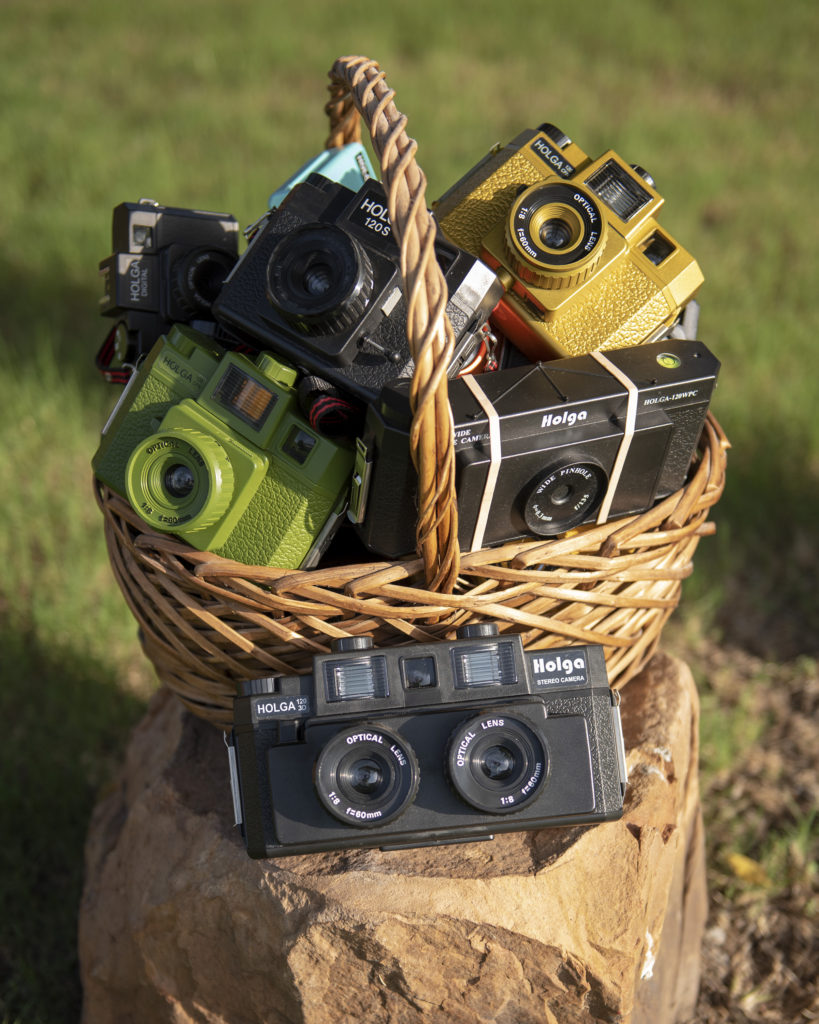 Howdy, Holga Photographer!
If that intro sounds a little strange, it's because Holga Week is now managed by me, Mr. Holga. My good friend, Holga Jen, has entrusted the stewardship of Holga Week with me. Although I have some big shoes to fill, I plan to make Holga Week bigger and better.
Holga Week 2019 is Tuesday, October 1 through Monday, October 7, 2019. I'm starting a new tradition by making Holga Week the first seven days in October. So, incase you're wondering, when Holga Week 2019 is a success, then Holga Week 2020 will be October 1-7, 2020. See how that works.
The date is not the only thing I'm changing. I'm also thinking up new contest categories. Here are a few ideas:
Holga Street
Holga Nature
Holga Portrait
Holga Pinhole
I am also going to change the way photographers submit photos. I have some web application skills. I'm going to create a submission form for Holga Week. No more sharing on other social media platforms or emailing photos. All photos will be safe and sound on the Holga Week website.
There are a few key dates to remember, the most important being Holga Week, October 1-7, 2019. This comes on the tail end of Oktoberfest. If you want to start your Holga Week a little early, go right ahead. I'm not the Holga Police. But don't go crazy with the time. I don't want to see Labor Day clam bakes or Independence Day fireworks. I'm expecting beautiful fall photos.
Timeline
Holga Week
Process & Edit Film

October 8 through November 8, 2019
Submission form will turn off

Judging
Champion Announced

November 22, 2019
Will announce in Dealey Plaza, Dallas, Texas at 12:30 p.m.
Yes, that Dealey Plaza
I've got a lot to do between now and October 1. I have to find sponsors, prizes, judges, update the website, update social media, and keep hundreds of Holga photographers around the world inspired to shoot on Holga Week.
Stay tuned.